In addition to thoroughbred breeding, spelling, breaking and pre-training, Clear Mountain Fairview offers short- and long-term horse agistment at our 990-acre property on the Darling Downs near Brisbane. We offer mare, yearling and weanling agistment to owners in Brisbane, Toowoomba on the Gold Coast and across Queensland and interstate.
Why choose Clear Mountain Fairview horse agistment?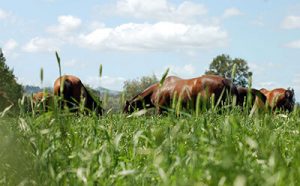 Blessed with exceptional ground water, the 990-acre property has an ideal mix of improved pasture and irrigated paddocks, giving valuable bloodstock a holiday oasis. In the heart of the lush Darling Downs district, known for its superior soil and vegetation, our spelling farm offers Queensland thoroughbreds of all ages and future racehorses the ideal conditions through climate and diet.
Dedicated agricultural team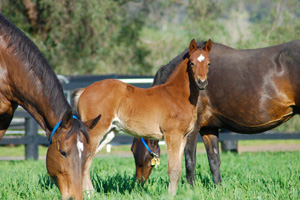 When you place your horse in our care, know that our team includes not only vets, breeders, and experienced staff but also a dedicated agricultural team.
The low humidity is complemented by the elements in the soil and water and along with the cooler climate throughout the year, it produces the perfect racehorse growing conditions.
We're invested in developing elite athletes, from the grassy ground up.
Thoroughbred nutrition, health and wellbeing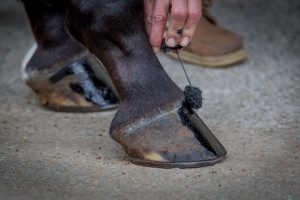 In addition to access to extensive pasture, horses receive a daily nutritional programme designed and overseen by stud manager and renowned horse breeder, Mick Frappell.
An on-call veterinarian provides 24 hour/7 day a week support and a dedicated farrier ensures regular trimming and corrective shoeing services.
Horse agistment of champions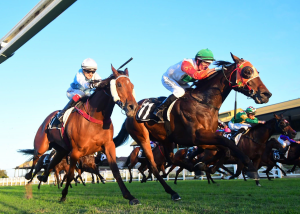 Any thoroughbred breeder will tell you, that first year makes the racehorse. As reputable south-east Queensland breeders, we'll give your weanling or yearling the very best start in life, not just a paddock.