Excellence in thoroughbred breeding begins long before your mare meets our stallion. As dedicated and reputable Australian thoroughbred breeders, our approach to breeding future winning racehorses is about expertise, industry knowledge and diligent attention to stallion matching.
How our stud farm breeds winning racehorses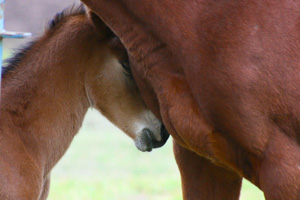 When you work with Clear Mountain Fairview, you benefit from decades of "on the ground" breeder expertise, coupled with firsthand insight into the Queensland racing industry.
We proudly boast a roster of resident stallions with champion bloodlines but that's only one part of what Clear Mountain Fairview delivers. Our stud principal, Bob Frappell brings expertise earned over a long career in the Queensland horse racing industry, including his role as president of the Thoroughbred Breeders Queensland Association and Chairman of the Toowoomba Turf Club.
Our top priority is always the care and wellbeing of our exceptional stallions and your invaluable mare, because we believe that's what makes a truly remarkable racehorse.
Our thoroughbred breeding services
We offer a number of thoroughbred breeding services and care and diligence ensure every opportunity is given to help 'your little things growing big':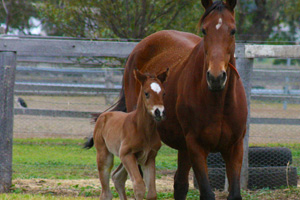 Mare & foal agistment
Mare matching & mating
Walk-on & walk-out breeding services
Pre & post foaling care with dedicated 24 hour around the clock care for foaling down mares with knowledgeable staff and veterinarians on hand 24/7. Veterinarian and maternal care services includes foaling down, foal IGG testing, daily monitoring of foal temperature. We provide owner progress reports and stabling until the mare and foal are ready for a fully monitored paddock.
Could you own the next Choisir or Fastnet Rock?
Perhaps… The first step is to talk to our thoroughbred breeders NOW