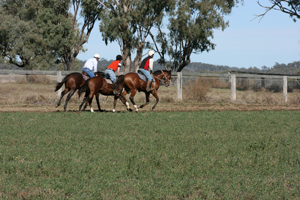 Education is the cornerstone of developing equine of promise into an athlete, fulfilling its maximum potential on the track.
Clear Mountain Fairview provides pre-training services to Australia's leading thoroughbred trainers and owners as well as respected and successful overseas participants.
We work with the trainer and/or owner(s) to achieve your pre-training goals to enable a head start when the horse reaches the track.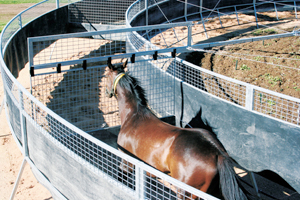 We have an extremely high standard when it comes to educating equine athletes and understand what is needed for their journey on the track.
Our superb facilities which include a 1500 meter training track, 4-horse barriers, excellent round yards, stabling and an exceptional horse exercise machine builds a progressive and solid foundation for any equine participant before hitting the track.
A combination of knowledge, modern facilities, perseverance and diligence makes Clear Mountain Fairview the only choice when it comes to pre-training your racehorse.
Graduates
  Photos courtesy of Trackside Photography.